It's March Madness and It's Monday! That means, some basketball inspired words of wisdom! Woohoo!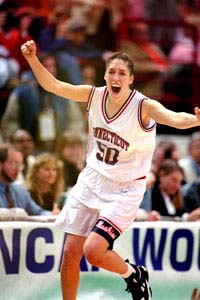 "There's nothing masculine about being competitive. There's nothing masculine about trying to be the best at everything you do, nor is there anything wrong with it. I don't know why a female athlete has to defend her femininity just because she chooses to play sports."
–Rebecca Lobo, professional WNBA basketball player
I could have pulled a zillion quotes from male basketball players on never giving up, being a leader, or pushing yourself. But it's Women's History month, and I love highlighting other strong women. So instead, I chose a female basketball player: Rebecca Lobo. Don't know who Rebecca Lobo is? Here, I did the Google search and found her Wikipedia for you:
"Rebecca Rose Lobo-Rushin (born October 6, 1973) is an American television basketball analyst and former women's basketball player in the Women's National Basketball Association (WNBA) from 1997 to 2003. Lobo, at 6′ 4″, played the center position for much of her career. Lobo played college basketball at the University of Connecticut, where she was a member of the team that won the 1995 national championship that went 35–0."
An undefeated season and a national championship?! That is crazy good. With all the NCAA tournament coverage on TV, it's easy to think that the madness only applies to collegiate mens' teams. But right now, there are hardworking, committed and talented young women engaging in a version of the same tournament. Their competitive edge and enthusiasm are just as fervent as their male counterparts. However, they compete without the added bonuses of TV coverage, glossy magazine covers, and NBA career offers.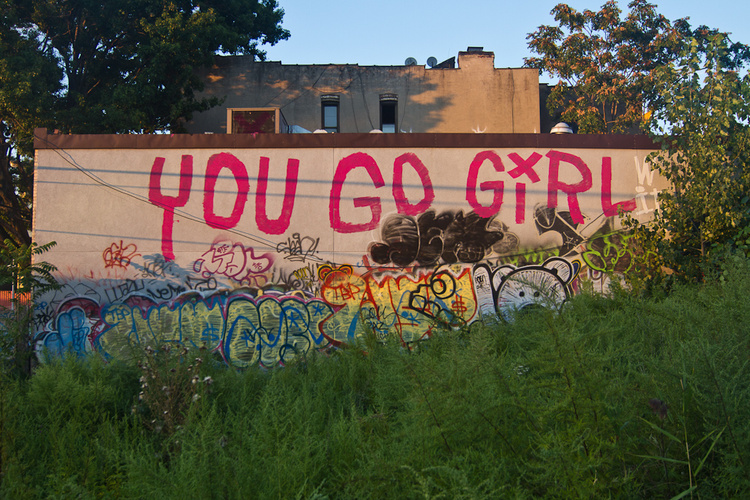 I have five brothers and one sister. That's right. And I grew up with very athletic, tall, and talented brothers. They loved sports, and I did too! It can be difficult to be a competitive woman. Whether it's sports or the boardroom, our society has come a long way in gender equality … and still has a long way to go. Before I dive into a feminist essay, I'll get to my point: I encourage you to be the best at everything you try to do, and to not feel guilty for it. Set your eyes on your goals and reach them! It doesn't make you masculine, it makes you an achiever. You can still be a lovely, tender, and caring woman and be damn good at what you do. This notion goes far beyond sports. It reaches into our lives a sisters, lovers, friends, wives, and mothers.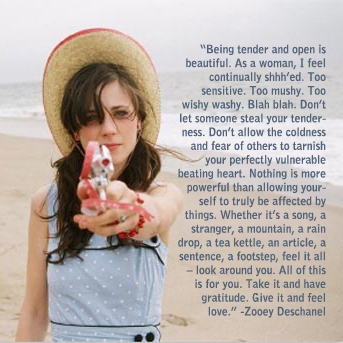 These female basketball players from 1909 must have had a very difficult time balancing femininity in their lives!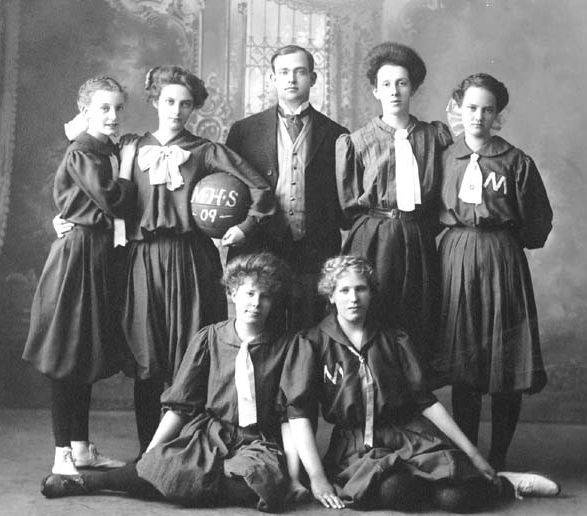 Balancing your femininity competitiveness can be a challenge. What do you think are the biggest challenges? And how do you think women can overcome them? Also, what team are you rooting for in the NCAA tournaments? 
Just an afterthought: I recently saw some amazing documentaries on PBS. One, The Light in Her Eyes explores feminism and gender equality in Islam from a religiously observant Muslim woman. I caught the second half of it, and it was really intriguing! Also, I caught part of a three part series, Makers: Women Who Make America, on PBS with my hubby recently. It was so compelling that neither of us could tear ourselves away (even with new NetFlix in the mail, just sitting there, ready to be watched!). In fact, Mr. Hurray turned to me and said, "This PBS station is pretty good. Who knew?". He was being facetious. We love PBS and often get glued to the documentaries and OF COURSE Downton Abby.
Also, a friend's sister who is a documentary filmmaker just got her film, Girl Model, air on PBS! Super exciting. Read about Girl Model – The Movie.
Check them out! Good documentaries and interesting conversation starters for your Monday!