or two payments of $2,550
or two payments of $2,750
Need a different payment plan? Let's talk!
Connect with Kimmay to get started today. Together you can create a plan that's right for you.
By clicking on the payment button above you agree to the Cancellation policy provided on this page. 
Want to bring a friend? We know how amazing it can be to share this experience with someone you care about. Ask Kimmay about how you and your friend can save money with the referral discount!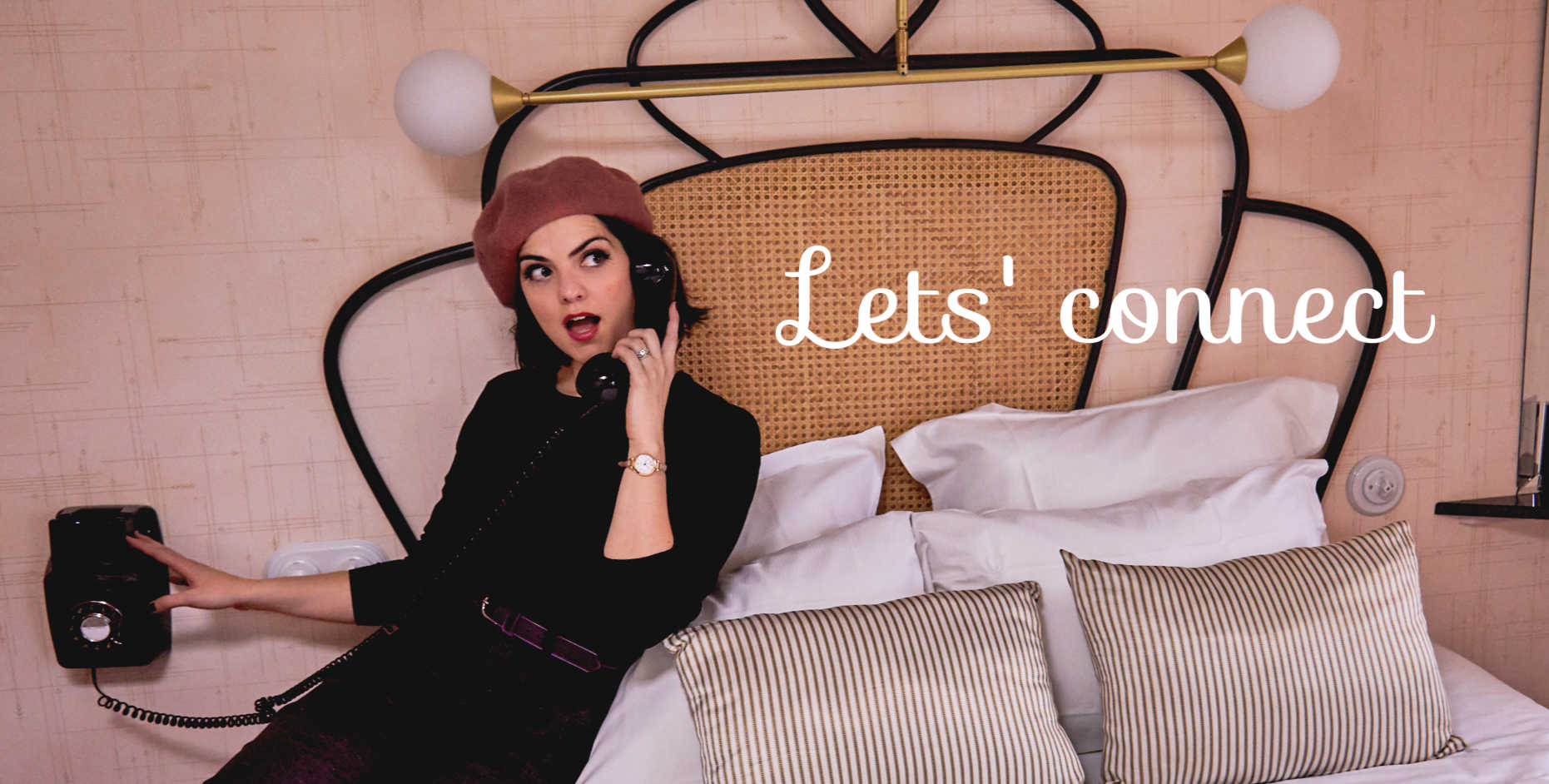 Use the button below to schedule a one-on-one call to learn more about this retreat and to have your questions answered by Kimmay! Or send an email: kimmay@hurraykimmay.com and she'll get back to you asap.
Merci!
Frequently Asked Questions
Do I need to know French?
Bonjour! That's about all you need to know.
Paris is a metropolitan, global city and many people speak at least some English. What is necessary is knowing a few basics, and the French etiquette of greeting each other. You'll be provided with a few common and important phrases, along with some apps that can help if you need specific words or sentences translated. Keep in mind that a smile, eye contact, and general courtesy goes a lot further than being fluent!
What's the cancellation policy?
Any cancellation received in writing to kimmay@hurraykimmay.com with confirmed receipt through July 1st, 2019 will result in a loss of a $750 USD deposit. Any cancellation received in writing between July 1st and August 6th, 2019 will result in a loss of 50% of the trip price. Any cancellation made between August 6th, 2019 and the trip departure will result in a total loss of funds paid. We reserve the right to cancel the trip if it is not meeting the trip minimum (if we do so your funds will be refunded).
Trip cancellation insurance is always recommended when making travel plans. Travel Guard Insurance is one option, and there are other options available as well. Make sure to book your travel insurance immediately, as coverage is generally better that way! Please run your international flights by us via email prior to booking if you have questions. If you book an overnight flight, make sure to arrive on September, 24th 2019! All participants must arrive by 1:00pm (14:00) on Tuesday September 24th, 2019 to CDG or ORY International airports, to clear immigration and arrive to the hotel by 3pm. On departure day, check out is at 12pm.
Which Airport Should I Fly Into?
Our hotel is located on the "Right Bank" or "La Rive Droite", north of the Seine. You may think Charles de Gualle (CDG) were closer, but it's Orly (ORY) that is a slightly shorter drive. Either airport is a good option, so check your airfares and available times and choose the best option for you.
You'll get detailed suggestions on how to get a cab or car from the airport to the hotel before your travels, and even suggestions on dropping off luggage and grabbing a bite nearby if you need it.
What type of woman should go?
All women (25+), shapes, sizes, colors, and backgrounds are welcome! If you're not sure if this is for you, let's talk about it. Email Kimmay directly: kimmay@hurraykimmay.com. This is a welcome and sacred space for heart-lead people, and we're here to answer any questions.
This is an inclusive retreat and is open to women, including anyone who identifies as a "woman". This retreat is bold and intimate in nature, so keep your own personal comfort in mind when it comes to sharing with a group <3 If you're not sure, just ask!
What should I pack?
Great question! Pack what makes YOU say hurray. But also. Kimmay will be sending her packing suggestions for the trip well in advance. You'll get advice on what shoes to wear for walking around (while looking chic!), plug converters to bring, special self care items to pack to make the trip extra dreamy and more!
Is Paris accessible?
Paris is an older city, and unfortunately that means it's not always ADA friendly 🙁 Some older buildings lack elevator or ramp access, and the streets or tiny lifts are often very narrow. Our hotel does have an elevator.
We will be doing some walking in Paris, so good footwear is essential (I'll be sending my suggestions!) and if you have mobility concerns, please let us know asap so we support you.
I have more questions
Follow this link to schedule a one-on-one phone call with Kimmay. She is excited to share details about this trip and to talk with you about how you can use this moment to transform your life.