Hurray for Lingerie LIVE!
Learn to fit with empathy and sell with confidence. Together.
Saturday July 30th | NYC
Less Competition. More Collaboration.
Bra fitters are skilled and highly empathetic people who support their community. And bra fitters need support, too! And we need each other.
Just like every town has skilled folks like mechanics and dentists and lawyers, every town needs a skilled bra fitter with a thriving business and great products. Your community needs you, and you need support too. 
The Fitter's Formula™
At the center of this event is The Fitter's Formula™, a method that you can take home and implement right away to fit with empathy and sell with confidence.
Empathy is the no. 1 skill needed for bra fitters. You'll learn how to use it, along with bra fit foundations and style know-how so you can serve your clients and make great sales.
Community & Collective Knowledge
Inspired by forward thinking and prestigious medical facilities and their "clinics" where doctors from around the globe put down their competition and gather together to learn, share information, and support each other toward the greater good of all humankind. 
Hands on Experience
During our event, you'll have opportunities to learn by observation, and then by putting the method into action with real humans of various sizes and needs to mirror the real world, using several brands and bra styles.
We're gathering real people who are excited to get a bra fitting. Just like you'll encounter at your store, some have been fit recently and some have not!
Support your clients, support your sales.
Increase conversions. Create raving fans. Retain your best clients.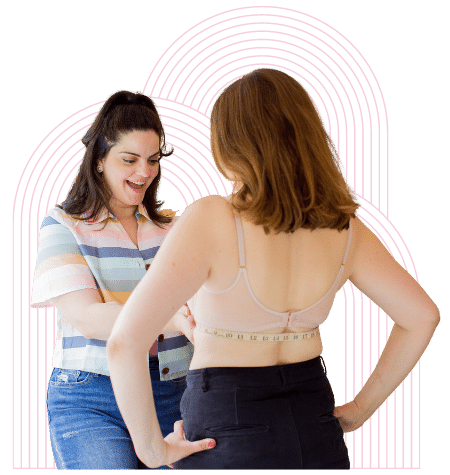 Even the best bra in the wrong size will feel like a bad bra. Read that again.
You can stock your store with the best styles or design the "perfect bra" yourself, but if your client buys it in the wrong size, that wonderful product will still feel painful and look awful.
Your clients need guidance to choose the size and style that will fit them best. Without it, they'll purchase their usual size and wonder why it feels awful. They'll think your store of product isn't for them, return the items, then go and tell 5 friends that it's not a good place to buy bras. Boo!
Instead! You want to help your clients get an amazing fit and feel comfortable and confident in their bras so that they not only buy 5 more, they also tell 5 more friends how amazing the store and service is.
This is how compassionate bra fitting and The Fitter's Formula™ works to increase conversions (and your average sale), create raving fans who tell everyone else, and retain your best clients to come back again and again. Ultimately, serving and supporting the client = Hurray!
Kimmay Caldwell has been a bra fitter since 2017, fitting thousands of folks in NYC (and around the world) from AA-N cup and beyond. Her Bra Fit 101 with Compassion workshops at the Salon International de la Lingerie are always extremely popular, with attendees coming from various countries specifically to watch her presentation. Spots quickly fill to standing room only. She's a regular on The Rachael Ray Show and Today in the USA, and The Marilyn Denis Show in Canada sharing her heart and expertise with millions at a time. And her blog, Hurray Kimmay, is popular with brand partners and consumers alike. She's committed to no airbrushing on her content, and to inclusivity and compassion in the fitting room. Now she's thrilled to support bra boutiques and fitters around the globe with her first in person hands on workshop and soon the online version!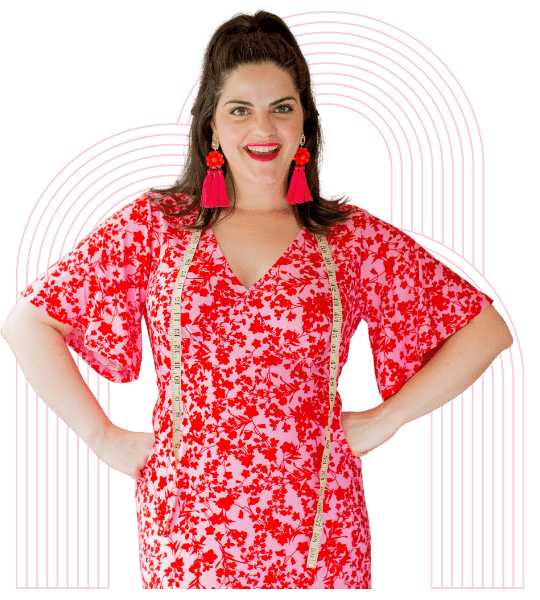 July 30th in NYC.   
Less competition….
More collaboration. 
More community. 
More collective energy. 
More compassion. 
More hurray!
A full day of fitting fun: 10am-4pm

Bra fit foundations training and The Fitter's Formula™ taught by Kimmay 
Take home resources and tools so you can continue to learn and fit with confidence once you're back to the shop 
How to use compassion and empathy in the fitting room
Sales without being sleazy training
Online sales and virtual fitting tips (including the pros and cons)
Fitting folks with differing needs, abilities, and bodies
Hands on fitting opportunities with real humans of various sizes and needs, using several brands and bra styles 
Idea and knowledge exchange with your fellow fitters and industry professionals
Community and support 
Official Certificate of Completion
First glimpse (and dibs) at the online version of Hurray for Lingerie™ and The Fitter's Formula™ so you and your staff can train and have this information at your fingertips all year long
Spots are very limited!
$497
Let's change the way people view bra fitting. Together.
"Kimmay Caldwell can actually make bra fitting as jaw droppingly exciting as the thrillers I read right before I go to sleep at night."
Rachael Ray on The Rachael Ray Show
What if I can no longer make it? Are tickets refundable?
Spots are VERY limited, so once you purchase your ticket it's held just for you. Tickets are not refundable, but they are transferable. Important: Just email us with the new person's information so we can make sure they get all the info necessary for the event
Assistant@hurraykimmay.com
How many people will be attending?
We are keeping this first Hurray For Lingerie Collective event intimate! You can expect a small and engaged group of fitters of various levels of experience so you can connect and grow together.
What kind of models will you have there?
We're gathering real people who are excited to get a bra fitting. Just like you'll encounter at your store, some have been fit recently and some have not! We're doing our best to pull different body types, ages, needs, etc so you'll have a range of opportunities to fit different folks.
What time is this? And do I need to stay the whole day?
Our gathering is from 10am to 4pm on Saturday July 30th. We'll have a short lunch break when you can make calls, check your emails, and of course eat lunch at a nearby location!
Will you have food there?
We'll have some light snacks and refreshments available. We suggest grabbing lunch nearby or bringing it with you. 
What is your Covid Policy?
Vaccination and masking is up to you. We highly encourage you to do what you believe is safest for yourself and those around you. If you feel best wearing a mask, we totally encourage you to! We will be fitting folks in person, hands on. Bring hand sanitizer or we'll have some available. 
If you are feeling ill or have tested positive for Covid (or any other contagious virus) we ask you to please stay home and get well!
Where is it located?
The final address will be shared with ticketed attendees closer to the date. We will be meeting in vibrant Manhattan, New York City and easy to get to by metro or car service.  
Who can attend?
This training is for lingerie industry professionals (or soon to be's!) such as bra boutique owners, mobile bra fitters and personal bra shoppers, online bra shop owners, bra company employees (such as the marketing team, designer, etc), freelance bra and intimates professionals. If you are related to bra sales or serving folks with undergarments and fit is important to you, this is for you. 
Do you offer discounts for multiple tickets?
Want to send more than one person from your team? Email me about the multi-rate! Kimmay@hurraykimmay.com (asap since spots will fill fast!) 
What if my question wasn't answered here?