Meet Me
When you look in the mirror, what do you see? When I was 19, I didn't like what I saw. My inner dialogue was worse than a gaggle of mean girls. I was putting unfair expectations on myself, and my body. It was stopping me from loving myself, allowing others to love me, and showing up confidently as the real me. Among other things.
It wasn't until I started as a bra fitter in a small shop in NYC and saw real people's bodies – not the false perfection shown in magazines – that I started to appreciate the gift that I had been given. I also started to see the beauty in others. But what surprised me, was that almost every person who walked into the bra fitting room – mother of three, young, old, supermodel, breast cancer patient, trans individual – had something negative to say to themselves in the mirror. I was shocked! I knew something had to change. I knew I wanted to say hurray. It was then, in 2005, that
I decided to change the conversation I was having with my body, and eventually my whole self, and to help other people do the same.
Like you.
Free Bra Class
Want to wear a bra without ripping it off at the end of the day? Watch How to Find a Comfortable Bra Fit For Your Body WITHOUT Wasting Your Money on Bras You Dread Wearing! Plus, you'll also get Kimmay's Bra Fit Guide, and a taste of Bra Confidence & Comfort™. Watch now and don't spend another minute feeling uncomfortable in your bra.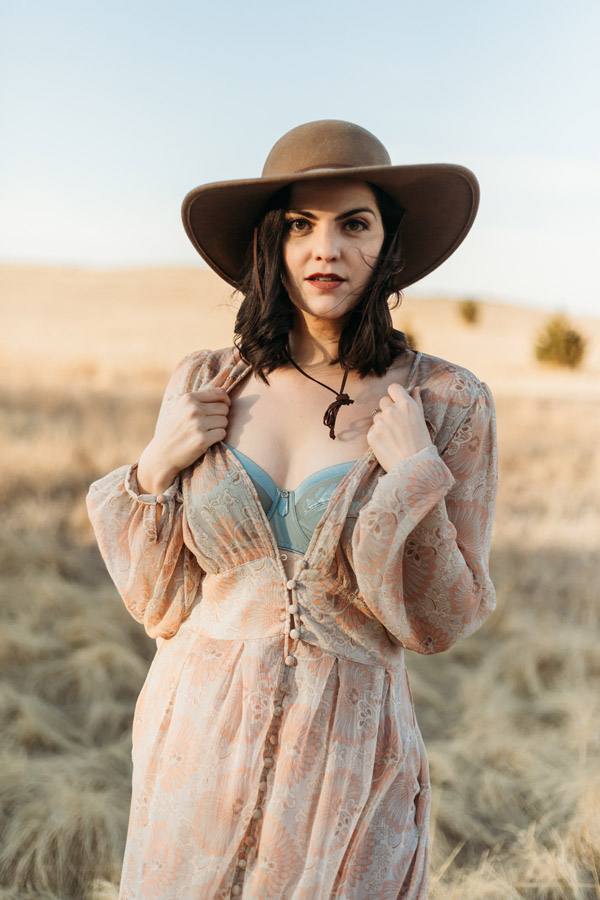 As an Undergarment Educator I use undergarments as my favorite tool to support people, and even as a coaching tool. I have literally fit thousands of people for cup sizes AA to N since my start. I've helped people in that family owned shop, and at fancy stores like Saks Fifth Avenue and Bergdorf Goodman when I worked for luxury lingerie brand, La Perla. Whether they spend $150 or $15 on a bra, all people face challenges when it comes to the mirror in the bra fitting room. And it's an intimate opportunity to help them let go of old stories and embrace the fullness of who they are. And every person deserves comfort and confidence – in their bra and beyond.
I truly believe that a well fitting bra can help a person stand tall, lead with their heart, and say hurray. And it's not just about bra fitting. With coaching, articles, videos, events, and more, Hurray Kimmay is a go-to resource for you. Not just for expert bra fit tips, but for ways to support you holistically. I'm here to help you uncover your confidence, stand in your power, and to learn to love yourself inside, outside, and underneath™. Hurray!
Learn More
In addition to Hurray Kimmay, I was a fashion, beauty, and relationships writer at LiveAbout.com, and a regular contributor to The Lingerie Journal.I also work at big lingerie expos, teaching bra fitting basics (and how to use compassion in the fitting room), as well as hosting panels and workshops. And I am often on TV and in the media. You may have seen me on The Today Show, The Rachael Ray Show, Tim Gunn's Guide to Style, or The Martha Stewart Show where I share my expertise and my heart with millions of viewers.
Plus, I am the owner of my own lingerie content marketing company, Hurray Media. I partner with brands to empower and encourage people while sharing their products. I'm not just a bra fitter, writer, or marketer. I'm your soulful sister, on the same journey to saying hurray. Whether it's one on one, in a small group, or with millions – I'm proud to share my journey with you, and I'm so excited that you're here!
Other things I love:
The Buffalo Bills:

I have lived in NYC since 2003, but grew up in Rochester, NY (almost Canada). Let's go Buffalo!

Singing

: Besides going to school for musical theater, I have sung in a select jazz choir with Lady Gaga when she was still Stephanie, in a huge choir at Carnegie Hall, with the rock band The Yeah Yeah Yeahs in a "psycho opera", and I sit on the board (and in the Soprano section) of The Astoria Choir.

My honey:

I had my first date with my honey at the Bronx Zoo, and we were married there – next to two rhinos. We love the zoo, hiking USA National Parks, and watching movies. I literally said I was going to marry him the moment our eyes met on a NYC street. My heart knew well before my head.

Family:

I have five brothers and one sister, plus nieces and nephews galore.

Cats:

In general, but especially my own. I am a proud (and ever so slightly obsessed) cat owner to a strawberry blonde cat named Sunny. You'll see her pop up on my

Instagram

from time to time.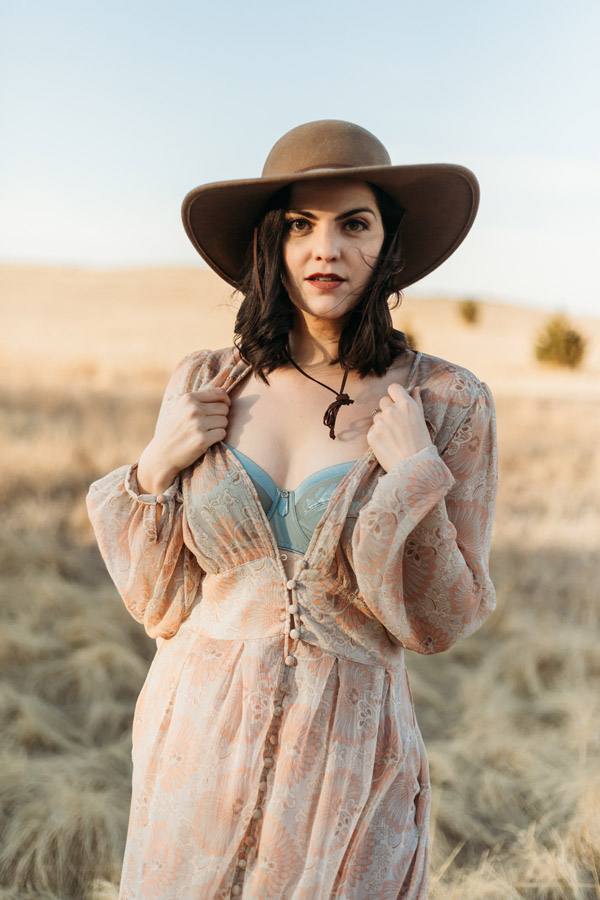 In this space you will discover what is…
Inside: Your relationship with your inner self. Yoga, meditation, your soul, confidence, inner voice, inner beauty, healthy foods, women's circles
Outside: Your relationship with the world outside of you. Your job, environment, home, style, fashion, personal branding, shining from the inside out
Underneath: Your relationship with your body and what's underneath your clothes. Bra fitting, undergarment solutions, lingerie style, and your beautiful body
You'll also find photos with no airbrushing or photoshopping on my body on this site. I realized it was one thing to talk the talk, and another to walk the walk. I started by posing in my bikini in O Magazine, then started taking images in my swimsuit and lingerie all around the world in places like Paris, Guatemala, Puerto Rico, and Mexico on the #HurrayVacay campaign with that same commitment lovingly sharing my true self with you. And guiding you to show up fully in your own way, too.