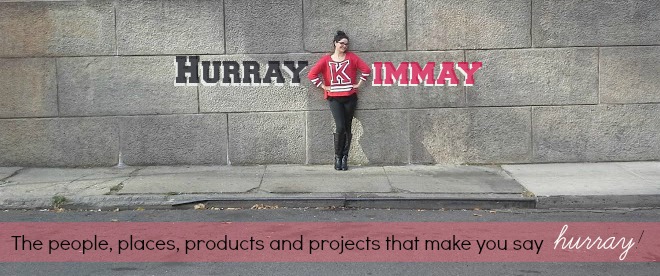 Hello Monday. It's time for some Motivation.
Thanksgiving is next week. I'll be jetting up to Rochester, NY with my husband to stay at my sister's house. She and I grew up in a suburb of this snowy city, and I'm looking forward to visiting her for the second Thanksgiving in a row. So many bloggers and friends have been listing the things that they're thankful for this month. It's a great exercise in gratitude, so I'm joining in!
Yippee! I'm dancing in the street and saying "I'm thankful!"…
PS: Thank you to my friend Britney for taking these photos (and many more) for me! 
Here are just a FEW things that I'm thankful for:
My health. I've struggled with shingles, vertigo, and on-going infections in the recent past. But I'm still here. I've taken great steps to up my immune system (from yoga to vitamins) and I'm so thankful that it seems to be working!
My husband. Our relationship is not perfect, and neither are either of us! But I love this man more than anything, and I'm so proud to be his bride.
My cat Bella. C'mon. She really should have been listed first. If you have never had a cool cat as a pet, you are missing out.
My family and friends. Again, we're not perfect, but I do feel blessed to have wonderful people to call my family. My siblings, my parents, my extended family (including my in-laws!). And I have a core group of wonderful friends, and love meeting new ones all the time! Very, very blessed.
My survival. I've been in a lot of crazy situations, and it's clear that God has been watching over me. One of the most recent was just one year ago during Super Storm Sandy. My husband, cat and I huddled together in our tiny apartment and were fortunate to keep our heat, power, water, and the roof over our heads! I'm thinking of those in the Philippines and Illinois (and other tornado states) right now! 
My home. We moved into this apartment almost 6 years ago (as of January 1st, 2014). We've really outgrown the space, but we've made it work. In fact, I've recently vowed to clear out clutter and take more pride in my home… because I'm so fortunate to even have one. Bonus: our landlord has never raised our rent in the 6 years we've lived here – unheard of in NYC and a  huge reason to stay put.
My job. There are pros and cons to every job. In my case, the pros keep outweighing the cons. Helping women feel great about themselves, producing my own video series, and learning something new everyday as a bra fitting expert and marketing director is pretty great.
How far I've come. It's really easy for me to get caught up in the next step, reaching my next goal, and moving forward. Sometimes I forget to look back and realize just how far I've come. Trust me. It's far.
This very blog. Writing for Hurray Kimmay was my passion for years… years ago. And I let it go. Having the courage to start it up again earlier this year has been a bigger blessing than I could have imagined. Because of this blog I've finally started hosting my own show, I've met and interviewed the most amazing people, and I have a weekly reason to motivate others and motivate myself every Monday.Click here to buy this instant download and display this at your Thanksgiving table!
Here's an idea! Even if you don't want to make a public declaration of your list, try journaling a few things each day that you're thankful for. They can be big things (having enough food to eat, the ability to walk, or your home) or they can be small (gingersnaps, sunny days, a super soft t-shirt), or they can be people (a friend, a spouse, a stranger.) Write down a few each day – it is an instant mood lifter. And then, pick a few and take action or pay it forward. Write a thank you note to a friend who was there for you, donate food to a food bank, or sign up to run a marathon! Get specific, and be thankful!
What are you thankful for?